Switch to:
EN
Português (PT)
Español (ES)
Belo Horizonte today has the third largest market for air taxis in Brazil. As a result of this, the capital of Minas Gerais boasts an incredible offer of jets and helicopters, in addition to having airports and helipads that are suitable for the most diverse types of travel, from short trips to international routes.
Having the capital of Minas Gerais as a base is a privilege in terms of logistics, since the city is just a few hours flight from important centers in the Northeast, Southeast and Midwest. The air taxi sector in Belo Horizonte focuses on the two main airports in the metropolitan area.
AIRPORTS
Located near the center of BH, Pampulha Airport (SBBH) is the main air taxi hub in the city. With no commercial flight operations since September 2019 and confirmation that the State of Minas Gerais will manage it from next year, the airport already has hangars and operations centers of renowned Brazilian air taxi companies in its structure.
The other option in the city is the Confins International Airport (SBCF). The great advantage of the equipment is precisely the possibility of connecting passengers to routes beyond Brazilian borders. In 2019, among landings and takeoffs, Confins operated 2,600 international flights, connecting Belo Horizonte to destinations such as Buenos Aires (Argentina), Panama City (Panama), Lisbon (Portugal) and Orlando (United States).
HELIPORTS
If the trip is a short distance and requires even more agility in operation, the capital of Minas Gerais is well served by heliports spread both in central areas and in the region of airports. In addition to Pampulha and Confins, another airport that operates helicopter landings is Carlos Prates (SBPR), which currently reserves instruction flights and is less than 10 kilometers from downtown Belo Horizonte.
When exploring the Flapper application, the user looking for a helicopter transfer will also be able to choose the Helicentro Zona Sul (SIVB), HeliBH (SJLY), Viganó – Raja (SNCR), Eco Aviação (SWAH) heliports as a starting point / destination, Cemig (SSWC), FIAT Betim (SWUT), in addition to the newly opened helipad at the top of Concordia Corporate (SDNZ), the tallest building in Belo Horizonte.
JETS AND HELICOPTERS
Whatever the purpose of your trip, Belo Horizonte is structured to offer comfortable and safe options when traveling. Check below 9 examples of air taxi helicopters and aircraft in Belo Horizonte that are available in the Flapper system:
ROBINSON R44
Ideal for fast transfers within Belo Horizonte or on routes to high-rise destinations, such as Capitólio / MG (90-minute drive from BH).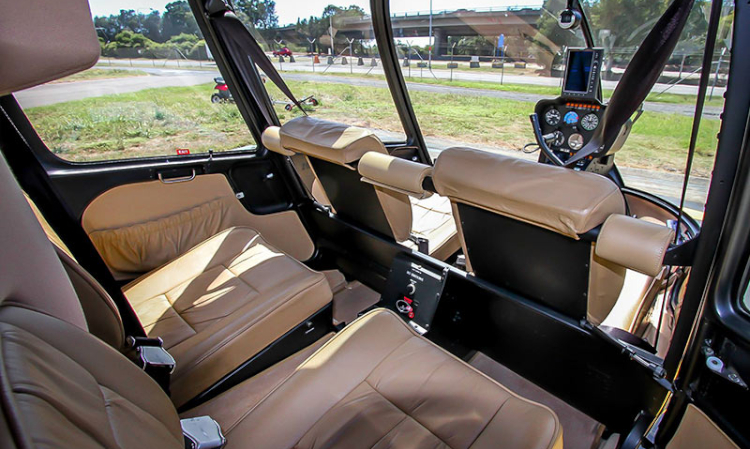 EUROCOPTER B3
With flight autonomy greater than 600 km, Esquilo transports up to 5 passengers to Búzios / RJ in about 120 minutes.
CESSNA CARAVAN
The turboprop single-engine is the champion of leisure flights, especially for the ability to land and take off on short runways and uneven terrain.
KING AIR C90
Ideal for the short runway in Angra dos Reis / RJ, the best-selling turboprop in the world boasts the brand thanks to its immense adhesion in the executive market.
EMBRAER PHENOM 100
Embraer's main small jet, which carries up to 4 passengers with a range of more than 3 hours of flight, combines cost with operational versatility.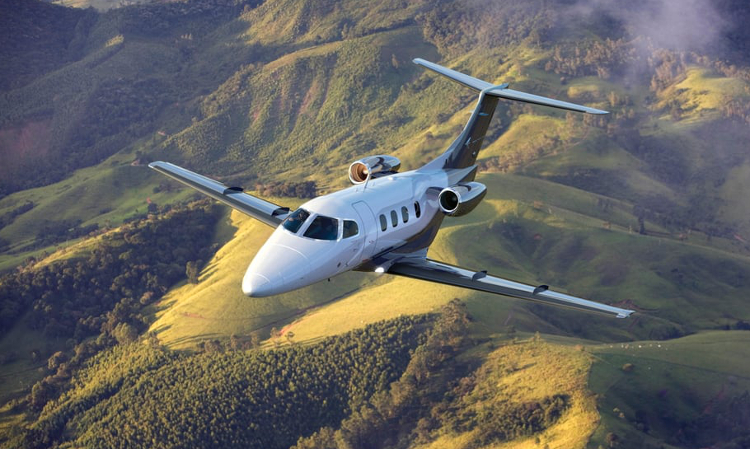 CESSNA CITATION EXCEL
The range of more than 3,000 km accompanied by low operating cost makes Citation Excel a great option for flights between capitals.
EMBRAER PHENOM 300
If performance is above any other factor, the Phenom 300 is an easy choice. The light jet carries between 7 and 10 passengers.
BOMBARDIER LEARJET 45
On board the fast twin-engine, the trip between Belo Horizonte and São Paulo takes just 48 minutes.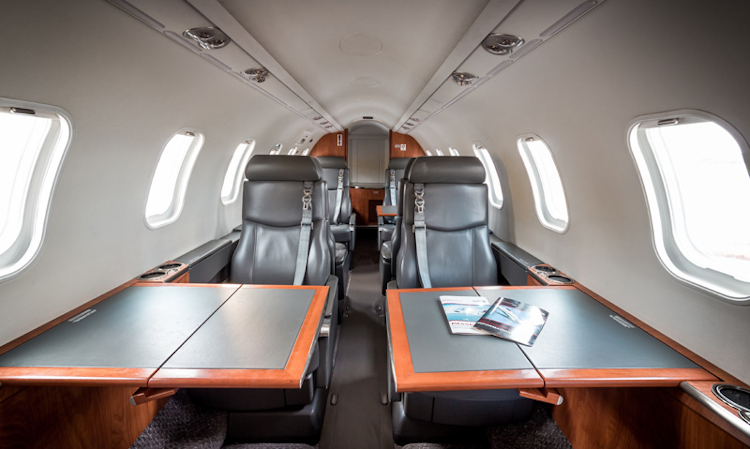 HAWKER 800
Autonomy is the highlight of the Hawker 800, the right choice for international travel. From BH it is possible to make direct flights to any country in South America.
About Flapper
Flapper is the first executive boutique airline in Brazil and a regional leader in charter flights. Our partner fleet has 450 aircraft in Brazil and more than 4000 abroad. We are known for our passion for excellence and technological innovation. It is our pleasure to serve you.